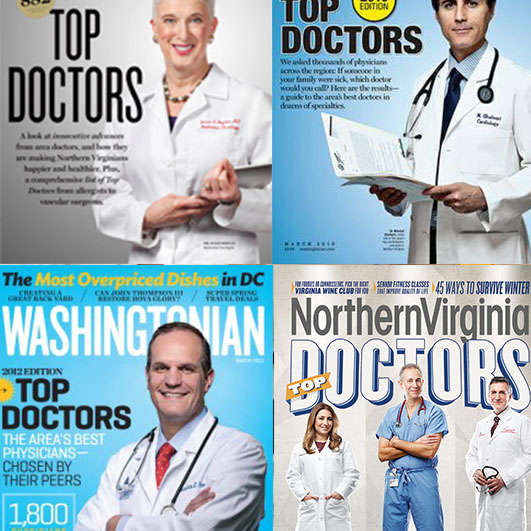 Welcome There!
Welcome to Our Dermatology Center
Under the direction of Dr. Amir A. Bajoghli, Skin & Laser Dermatology Center PC specializes in Laser & Dermatologic Surgery as well as Mohs Micrographic Surgery in Mclean & Woodbridge. Skin & Laser Dermatology Center treats patients for all skin care concerns, including skin cancer surgery, cosmetic dermatology, sclerotherapy, laser peels, laser hair removal, hyperhidrosis, rosacea, and acne treatments.
Testimonials
Our Clients Say
My eyelid surgery results for the facial wrinkles look very natural. Very skilled dermatologic surgeon.
Dr. Bajoghli always has time for his patients, you never feel that he is rushing you and after you leave if you have any concerns he is very responsive to the point of giving out his cell phone number. I can't say enough about him and his staff.
Nurse Rassmussen answers all of my questions, listens to my concerns, examines my skin, goes over my treatment protocol and gets me out the door quickly, but without feeling rushed, so that I can get on with the rest of my day. I have already recommended this practice to a couple of friends, and I will continue to do so with confidence.
I really appreciate the polite and professional service that Dr. Bajoghli's practice provides in my dermatologic health. All of his staff make you feel welcome and are concerned for your care. Speaking as someone who neglected his skin care when I was young, I appreciate having a physician who is personally concerned for his patients.
Our Doctors
Dedicated Team
Stay Young!
Explore Anti-Aging Program
Common Red Spots Treated with Lasers Telangiectasias – commonly known as facial spider veins or broken blood vessels.
Sun spots, sun freckles, or age spots, known medically as solar lentigo (plural lentigines) are small dark marks on your skin on sun exposed areas.
Permanent make-up and micro-bladed tattoos have steadily gained popularity in recent years.